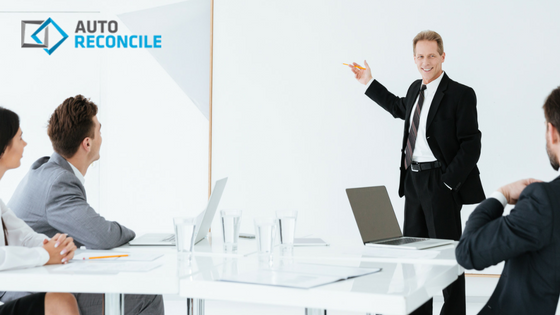 What is the future of the accounts payable (AP) workflow?
AutoReconcile promotes innovation. This idea helps simplify the AP process that leads to a better future.
How can you define that the future is already here? Small improvements like upgrading the systems and digitalizing payables workflow are examples of a futuristic approach to the AP department.
There is no change in the workflow, but through automation, the old system of receiving statements on paper becomes digital. Today's systems alleviate manual tasks such as by automatically matching transactions. Automation also gives greater capacity to identify mistakes and transaction errors. The best part of the automated system is everyone on your team can access your accounts. Furthermore, the manager can easily access and check statements online.
The automation process may be overwhelming, but upgrading skills are the best way to make yourself and the business competitive in the market. You must look into things with interest. Learn new ideas. There are many sources online through which you can learn such as free online training.
Imagine the ease of letting your AP workflow adopt automation. When your manual process becomes automated, the accountants and bookkeepers are more likely to have more time for other internal tasks. You become more efficient, have more ease in tracking things and do away with painless approval.
AutoReconcile is one of the great examples of tools for automating the AP workflow. Our system can upload purchaser and supplier statements, and efficiently match statements to find mistakes which AP professionals should focus more. AutoReconcile provides a solution for the manual reconciliation of accounts that has been a pain for most professionals ever since.
See how AutoReconcile simplifies the AP workflow by clicking this link. You can even try it for FREE, in our one-month trial: http://www.autoreconcile.com.au/wp/book-a-free-trial/