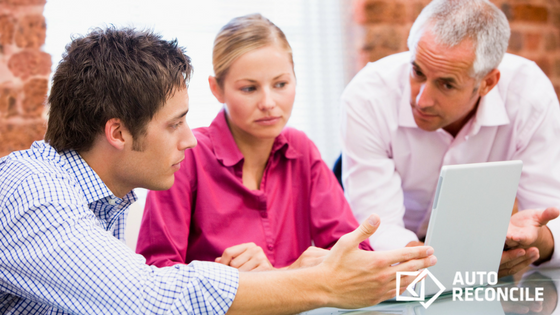 Three Things that Finance Departments Need to Give Up
AutoReconcile gathered three factors that finance departments should consider in strengthening their strategy in the business.
Our brand believes that, among other things, acquiring a perfect automated tool will keep the business moving forward.
1. Outsourcing Accounts Payable (AP) Controls
AP function is the most common service that businesses outsource. Businesses should be aware that the AP function needs extensive work. Typically, enterprises outsource services to improve their operations without investing much on human resources and technology. Although, they end up depending too much on outsourcing companies. Relying too much on these services has some risks. For instance, outsourcing companies have security concerns. Moreover, there is the loose business control on the operation of the AP. Most of all, outsourcing is costlier than hiring professionals who can work for businesses.
2. Sticking with Manual Reconciliation Process
The traditional process of doing business, mainly done by AP professionals, is hard to let go of. Even if the change is for the better, starting a new process at work could be difficult. In the end, AP professionals stick to what they are used to doing. But repeating errors and chasing supplies to amend issues will never get resolved.
3. Using Accounting Software That Has No Statement Matching
Some businesses think that they don't require statement matching because they have accounting software on which they could rely. However, they are not aware that most of the available accounting software have only specific services that cater to their needs. Majority of finance professionals do not know that reconciling statements need to be automated because the task needs a lot of time at work.
Most of the established accounting software in the market is expensive. Most users pay their licenses for each user, thus ending up paying so much more. The assurance of using the software consistently ends up in signing a contract.
Finding the right solution helps businesses ease the pain from everything else. Choosing a perfect accounting package will give businesses positive results at work. AutoReconcile is the perfect automated system that specializes in reconciling statements and invoices. We also provided flexible packages that fit your companies' budget. No commitment and no credit card required.