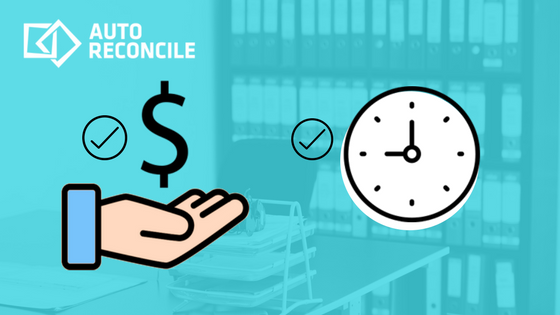 How Accounts Payables (AP) Pay Vendors On-Time
Every Accounts Payable (AP) wants to pay their suppliers on time. However, circumstances such as lack of coordination and tedious manual reconciliation leave them behind deadline.
AutoReconcile emphasizes three essential points that yield a positive impact on turnaround time and operational efficiency:
1. Established Enterprise Resource Planning (ERP) System 
Enterprise Resource Planning is a software that allows companies to manage essential parts of their business. The critical role of ERP system is maintaining the information that the finance department heavily relies on. ERP helps them enter, monitor, maintain and process payment of invoices and credit notes.
2. Updated Payment Policies
An updated payment guideline to vendor creates clear agreement among stakeholders. Also, company payment and policies help set up parameters to avoid any cause of delay such as fraud.
3. Automated Accounts Payable Workflow
The digital side is how automation differs from your old process of receiving files. Traditionally, invoices are approved manually. Automation lets you upload the statements digitally.
Matching statements and invoices can be processed thru Automation. An accounting add-on tool like AutoReconcile can reconcile aged payable files and statements in minutes.
More than that, AutoReconcile has special filters that easily identify duplicate, missing and error transactions. It also has the capability to group statements and invoices according to date, value, invoice and many more. This process helps you focus on exceptions and track suppliers for follow-up.
These three important factors help you become more strategic and worry less about the deadline. A guarantee that you can make payments accurately and timely.
Discover how Automated Statement Matching works by signing up for FREE (http://www.autoreconcile.com.au/wp/book-a-free-trial/). Our team will be happy to provide an overview and training for your business.
Do you have any ideas that could share with other AP Professionals how to improve their payment process to vendors? We would love to hear from you. Comment below or share your story and insights at support@autoreconcile.com.au