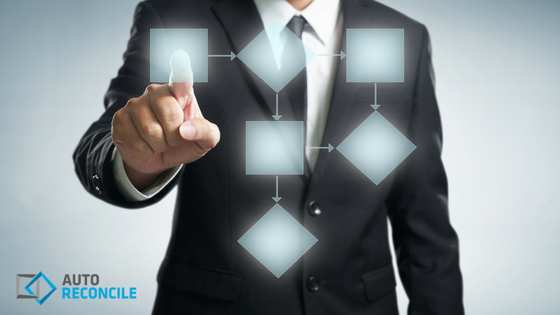 Improving your Accounts Payable (AP) Workflow
Admit it. Accounts reconciliation is one of the most problematic as many CFOs admit that it slows down the closing process.
AutoReconcile finds the best and effective ways to enhance reconciliation to improve workflow.
Some accountants are lucky enough to survive despite the fact that the manual process causes high chances of human error. Some accountants count on Excel spreadsheets but it has a lot of restrictions. Re-evaluating processes such as standardizing policies and adapting automated workflow might be the much-awaited answer to your problem.
Standardizing Policies and Procedures
Establishing accounting policies and procedures serve to improve organizational performance in various ways. First, it maintains consistency across the department and regulatory standards. Second, it enhances the efficiency of your financial reporting functions. Third, it effectively addresses issues on accounting and finds ways to solve it. Once the procedure is done, it needs to be monitored timely to ensure smooth execution and compliance.
Adapting Automated System
Adapting automated programs would relieve all the repetitive and tedious tasks of your team. Automated reconciliation tools help process faster and guarantee the accuracy of every outcome. Imagine uplifting late nights of reconciling, and looking for errors. These things affect a lot of your work routine and relationship with your team and vendors.
For instance, AutoReconcile can take the responsibility of matching old payable files and statements. The program has the capability of checking each transactions line by line. From days and weeks of waiting for accurate results, our program could match it for hours. The system has a variety of filters that help you manage and see discrepancies easily. With manual reconciliation, accountants usually chase invoices thru calls. AutoReconcile can deliver errors to the suppliers with a just click away.
Allow us to present how AutoReconcile works for your business. Just sign up for our FREE registration here http://www.autoreconcile.com.au/wp/book-a-free-trial. We will be happy to arrange a demo for you.