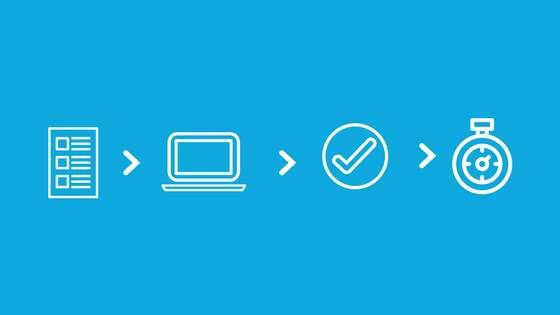 How to Improve Traditional Statement Reconciliation Process
The Finance department undergoes a payment process with their suppliers every month, and most of them are reconciling the invoices/statements manually.
AutoReconcile believes that through automation, the statement reconciliation process would improve over time.
In a typical process, the Accounts Payable (AP) specialists take care of this work. They receive the invoices from the suppliers and record them on the company's system. Then, AP specialists are responsible for keeping the internal records match with the debit and credit entries of their accounts. The records are used by the company as the basis for paying their suppliers. The AP specialists are also in charge of follow-ups on payments thru email or phone.
Their job may look easy, but the AP specialists are dealing with an enormous amount of invoices from suppliers, the records of which must be regularly updated in the system.
More than that, the AP specialists need to have on file the purchase orders and the suppliers' financial reports. They must review the contracts and other agreements and maintain good relationships between the company and the suppliers. They need to review every process to ensure the accuracy of the company's financial statements.
However, mistakes in record keeping are inevitable. There are factors, such as errors and duplicate invoices, that challenge the quality or the process. To maintain the financial integrity of the company, the AP specialists need to include added more working hours to complete the process.
The accounts reconciliation process involves updating of the accounts, reviewing of the policies, checking of account balance documents, and setting payment dues. Accounting software programs keep the records together. However, these existing tools have no capability of checking errors and problems that are counterproductive to the company.
Improvements to the Traditional Process
To achieve a quality, orderly, and timely process, the AP specialists must evaluate their previous method or create a template to improve their next account reconciliation. With the help of innovation, a trusted automated statement system such as AutoReconcile helps businesses and the AP specialists produce error-free statement matching. AutoReconcile takes control of invoice management and supplier payment reconciliation that builds accuracy and high standard of the process.
Overall, AutoReconcile simplifies the whole AP process.
Share your experience in statement matching process
We love to hear your personal experience in processing and reconciling statements. In return, we like to share our insights about automated statement matching that make your process much better. Leave a comment below or email (chris@autoreconcile.com.au). The AutoReconcile team supported a lot of organizations to strengthen their AP quality controls.
Sources: 
https://www.accountingcoach.com/accounts-payable/explanation
https://www.accountingweb.com/technology/accounting-software/best-practices-for-account-reconciliation
http://www.infomateworld.com/infomateblog/2016/02/hidden-risks-in-a-traditional-accounts-payable-process/